Garden Patio, Paving, Blocks, and Slabs Installations by Enhance Exteriors of Letchworth
Welcome to Enhance Exteriors, your trusted partner for all your garden patio, paving, blocks, and slabs installations in Letchworth. We are dedicated to transforming your outdoor spaces into beautiful, functional, and sustainable areas.
Our Services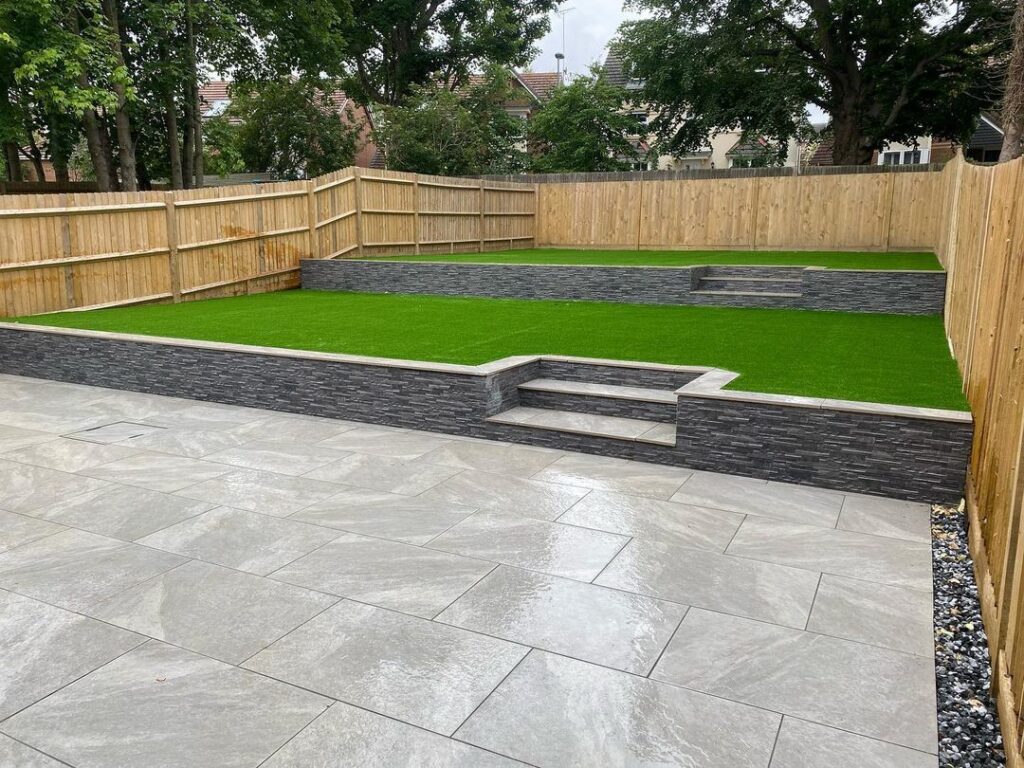 Patio Installation:
We offer professional patio installation services. Our team of experts can design and install a variety of patio styles using a range of materials to suit your garden and personal taste.
Paving:
Our paving services are designed to create beautiful and durable surfaces for your garden. Whether it's a pathway, driveway, or a decorative feature, we use high-quality paving materials to ensure longevity and aesthetic appeal.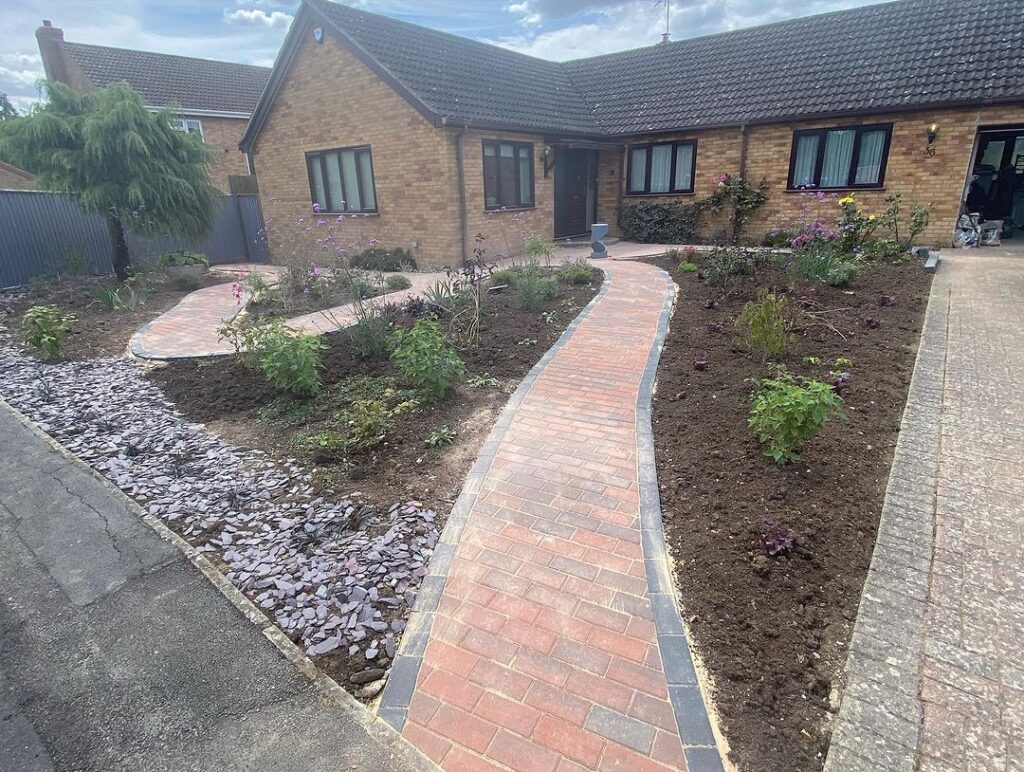 Slab Installation:
Our slab installation services are perfect for creating large patio areas or pathways. We offer a range of slab styles from traditional to contemporary to suit every garden design.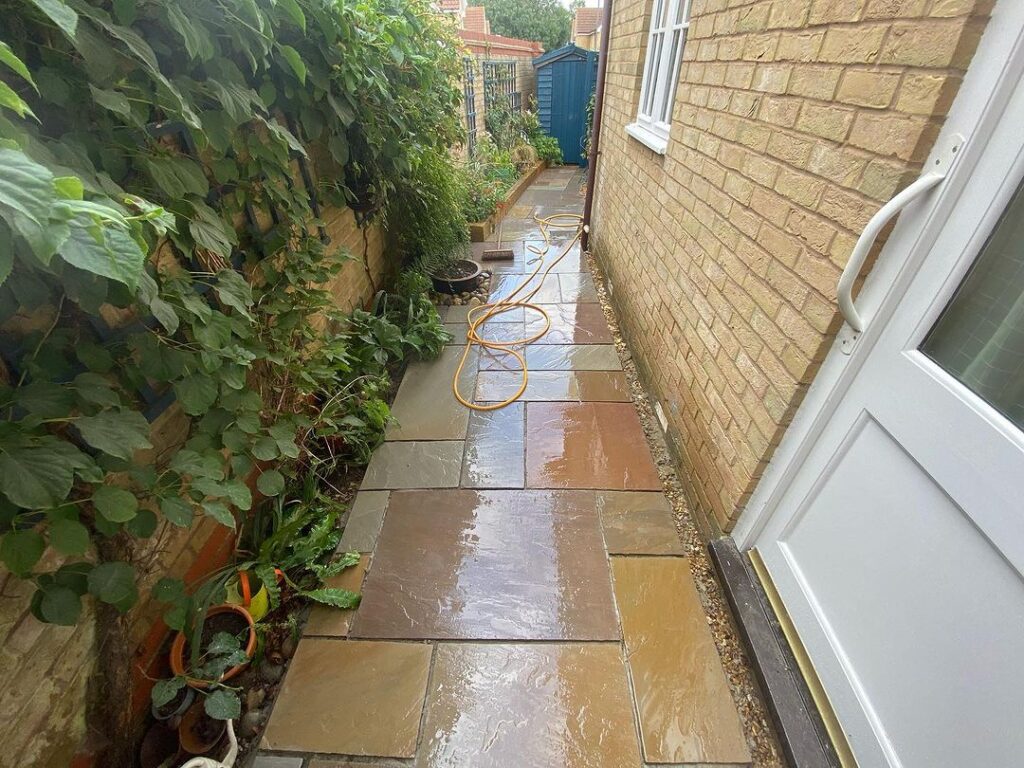 Why Choose Us?
Quality Craftsmanship: At Enhance Exteriors, we pride ourselves on our attention to detail and commitment to quality. We use only the highest quality materials to ensure that your installations are durable and long-lasting.
Customer Satisfaction: Your satisfaction is our top priority. We work closely with you throughout the entire process, from design to installation, ensuring that you are completely satisfied with the final result.
Competitive Pricing: We believe in providing top-quality services at affordable prices. Our competitive pricing ensures that you get the best value for your money.
Contact us today for a free consultation and let Enhance Exteriors transform your outdoor space with our professional patio, paving, blocks, and slabs installation services!
Additional Information
In the Hertfordshire and Bedfordshire area, there are several types of patio blocks available that can enhance the exterior of your home. Here are some of them:
Block Paving: Block paving is a popular choice for driveways and patios. It's durable and comes in a variety of colors, including charcoal, traditional, buff, and brown1. Companies like Marshalls offer a wide range of block paving options1.
Porcelain Paving Slabs: Porcelain paving slabs are made from stunning natural materials, offering distinctive beauty and constructive advantages. They are resistant to water stains, mould, and salt, making them perfect for the unpredictable UK weather23. They are available in a variety of styles and colors23.
Concrete Patio Slabs: Concrete patio slabs are a cost-effective and versatile option. They come in various finishes, including smooth, textured, and riven, and a range of colors4.
Natural Stone: Natural stone slabs offer a unique and high-end look. They are available in materials like granite, limestone, and sandstone4.
Resin Drives: Resin drives are another option. They are durable and come in a variety of colors.
Artificial Grass: For those looking for a green, low-maintenance option, artificial grass can be a great choice.
Remember, the type of patio block you choose should depend on your personal preference, the style of your home, and your budget. It's always a good idea to consult with a professional to understand which option would be best for your specific needs.
Contact Us