Roofline Explained – What is a Roofline?
Understanding what is a roofline and the difference between fascia boards or soffit boards and utility boards is important and can save you time, money and help you get the job completed right, first time.
So, here's our helpful infographic which tells you what's what, where it goes and what it's called. And don't forget our sales team is here to help you can contact us here.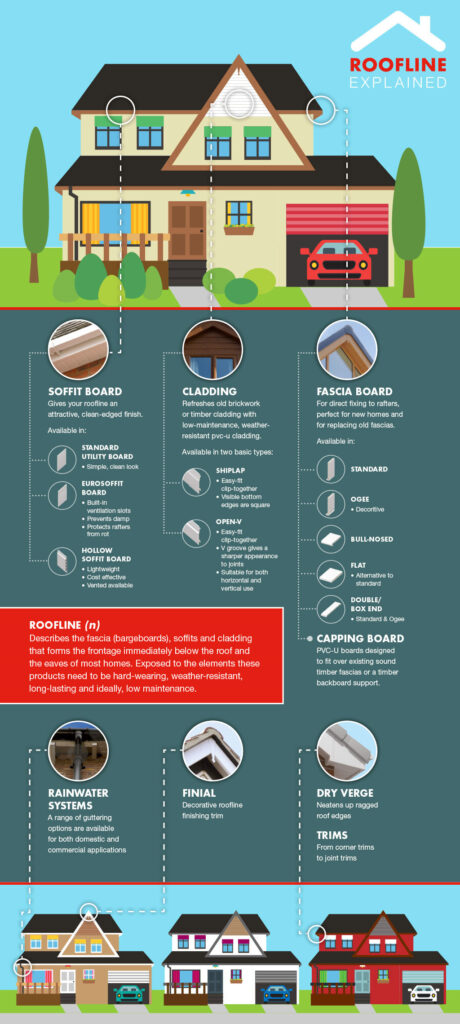 Contact Us