Roofline Fascias and Soffits to Preserve and Enhance Your Home
If you're looking to add a touch of flair or a splash of colour to your Hertfordshire home, don't look past a professionally-fitted PVC-U Roofline fascia, soffit or roof trim. Available in a range of bright, striking colours and eye-catching styles and finishes, these trims are a fast, simple way to freshen up your property.
Whether you're looking for something simple and contemporary, or a more traditional decorative finish, our team of expert installers will help you to choose a soffit or fascia that suits your style choices.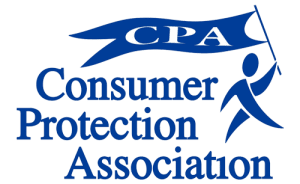 Besides providing your home with a clean, fresh new look, fascias and soffits also provide a range of benefits to a homeowner looking for a fast way to spruce up your property.
Firstly, PVC-U Roofline products are incredibly simple to install, which will help to reduce both labour costs and the time involved in completing your project. With no sanding, painting or treatment required, installation won't generate large amounts of dust or mess.
Secondly, a professionally installed fascia will last for decades. White PVC-U Roofline products boast a 20 year guarantee against warping, cracking and discolouration – allowing you to enjoy at least two decades of bright, clean decoration. Our work is then guaranteed for ten years
Finally, a soffit requires almost no maintenance. You won't need to worry about regular treatments or repainting. In fact, an occasional wipe-down with a damp cloth will be all the maintenance your trims require over their entire lifetime. When compared to the treatment demanded by a wooden trim, it's easy to see why so many homeowners ask about our woodgrain finish fascias!
Enhance Exteriors can install a Roofline fascia to properties across Hertfordshire, Bedfordshire, Cambridgeshire and North London.
Before you make your final decision on a Roofline fascia or soffit, you're going to need a quote. Enhance Exteriors will be happy to provide one. Simply let us know a little about your existing home and the styles and colours you're interested in, and we'll set a convenient time to visit your home. We can then measure up, make sure there are no problems that'll stop us from going ahead, and put together a comprehensive quote.
Then, when you're happy with the project outline, we'll get to work installing that brand new fascia or soffit, leaving you free to enjoy years of maintenance-free style.
To view work of Soffit jobs we have completed please look at our portfolio.
To read reviews from our customers please click this link.
Contact Us